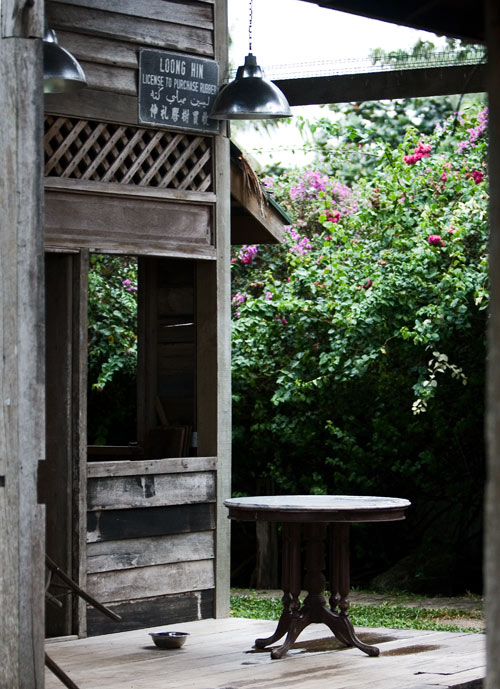 So, as I was saying the other day, on our way to Sydney we stopped over to a little island in the Malacca Strait, off the east coast of Malaysia. We spent 5 blissful days lazing about on lounge chairs pool & ocean side, reading our books and sipping fresh watermelon juice… what a way to end one era and begin another, right? That's what we figured. And as it turned out, it was very necessary to have the time together to just be – not doing, just being.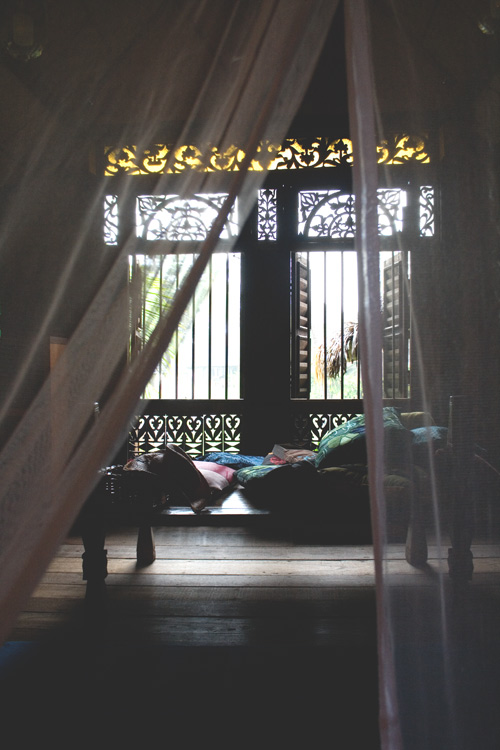 The island is called Langkawi, and it's one of those best-kept secrets – a place that's not fancy, not well known in trend circles which means it manages to retain its authenticity while being a place to relax and rejuvenate. And Malaysians are lovely people, so to be surrounded by their culture on this little island in the sun is pretty special.  Langkawi is now our regular stop over while traveling between Europe and Australia – it's the perfect in-between continents getaway.
One of the places we always visit is Bon Ton resort. The first time I visited Bon Ton a few years ago (now spoken between French Boy & I as "our island retreat"), it looked like a mirage – one of those places that ticked all my island-fantasy boxes: individually designed wooden antique Malay huts surrounded by coconut palms…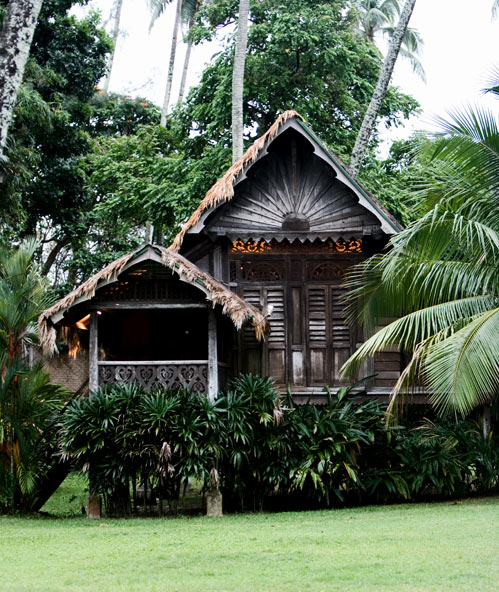 nestled around a lap pool…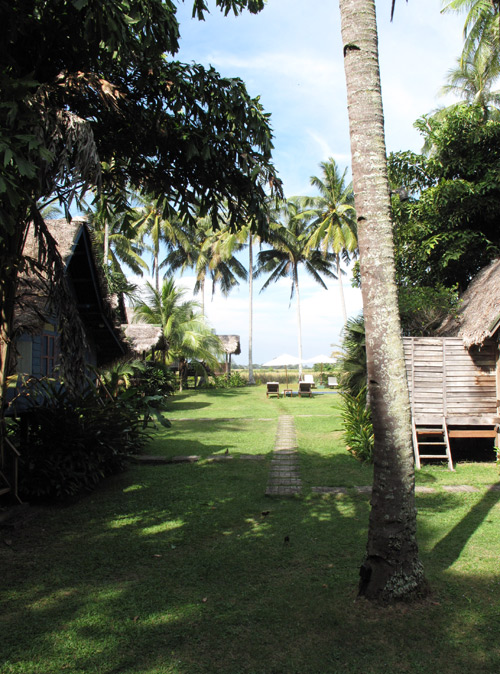 and sitting on the edge of an old lotus lagoon…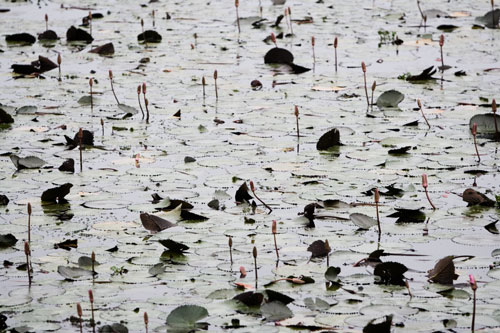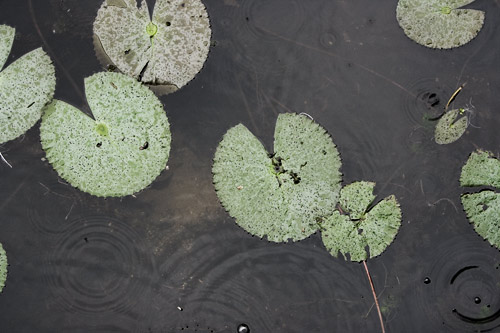 There is so much I love about this place, and I won't deny that the architecture and interior design of each hut is one of the major attractions for me…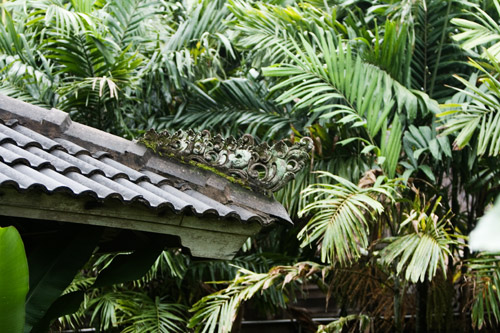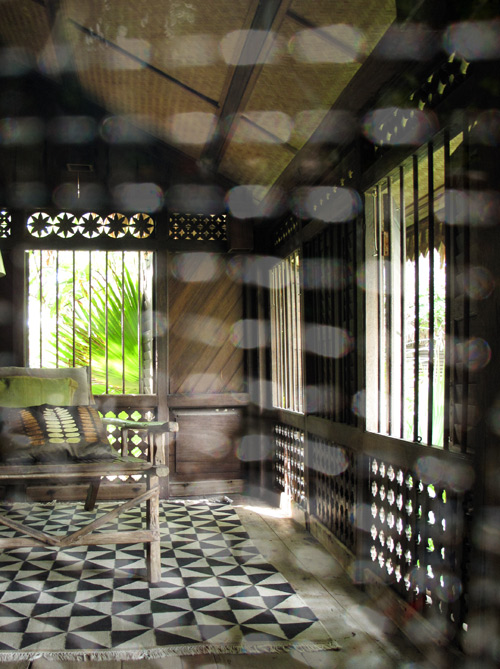 Plus I have to admit, I'm slightly obsessed with the bathrooms of each hut. This time we stayed in the Black Coral villa because I've been eager  to try the outdoor bath…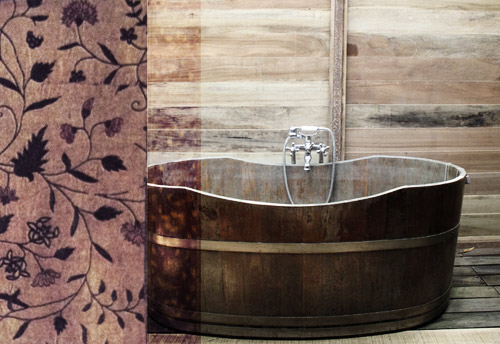 And yes, it was fabulous – I whiled away an afternoon in there, reading a book and looking up at the tropical trees above. I did panic for a moment thinking that maybe there was a coconut tree among them that would drop a coconut on my head while bathing. But, I was reminded at that time by my man that I have an extra-specially active imagination. And, I'm happy to report that no such event took place.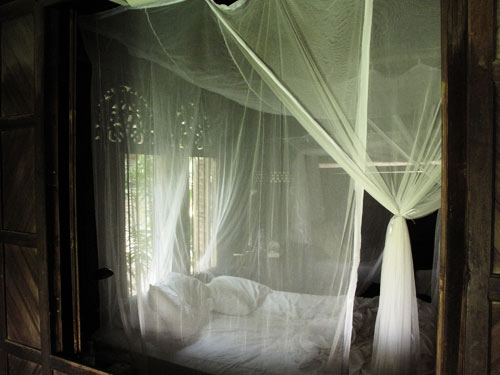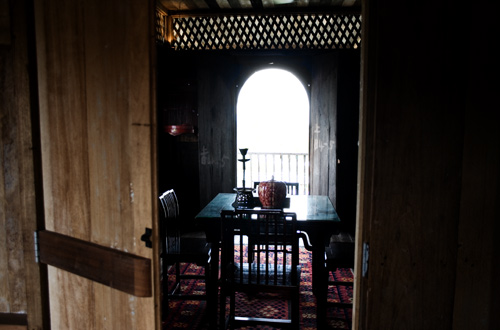 Seriously gorgeous, right? There is now a new addition on the same property as Bon Ton and it's called the Temple Tree – it's a glorious assortment of  antique buildings with a mix of cultures, including 'the chinese house', the 'colonial', and 'black and white house' which we also stayed in during this last visit…
I've decided these are the perfect writers retreats. I've been dreaming of being able to spend a few months here, writing – & photographing – to my heart's content…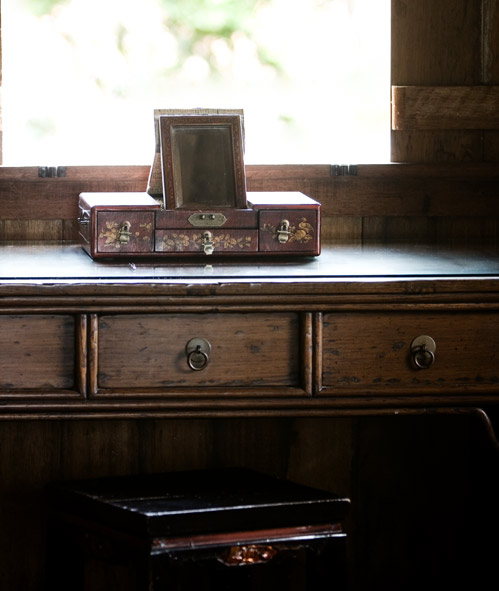 So that's a little about the villas and houses, but then there are the restaurants –  Bon Ton and Temple Tree are home to 2 of the best restaurants on the island – the Nam restaurant (at Bon Ton) and the Straits Club (at Temple Tree). Everything is delicious – at the Straits Club we had one of the most superb versions of nasi goreng I've ever eaten, and an incredible condensed milk ice cream for dessert. Not to mention the breakfast plate. And the crunchy pistachio haloumi won me over at the Nam, as well as the nyonya platter (check out the full menu here)… I could go on and on about the food.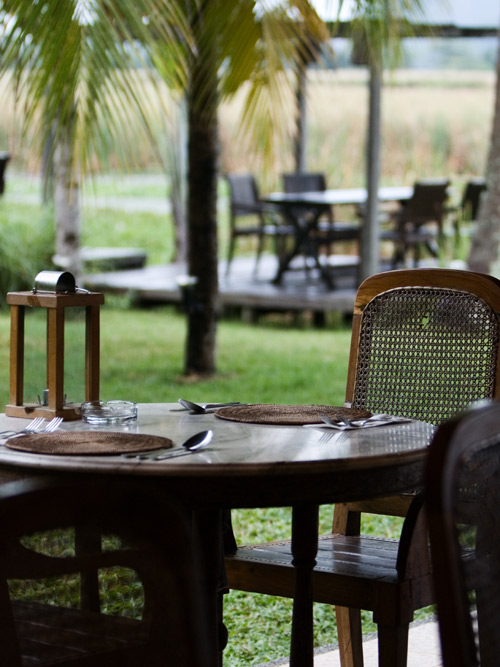 I think though, the reason I love this place so much is because it's a resort with heart. Bon Ton owner and fellow Aussie Narelle created these special places as a way to raise money for her Langkawi animal shelter and sanctuary called LASSie. It's a wonderful cause, and if you're an animal lover like me, it makes it all the more reason to stay. The shelter is situated on the same property, so you can visit the animals, take the dogs for walks, or even adopt one…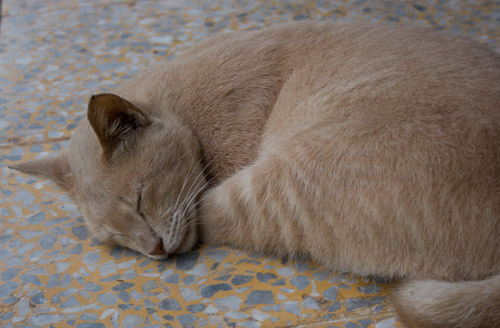 "..one of the main objectives of LASSie is to educate people to ensure their peaceful co-existence with both their wild neighbours as well as domestic animals."
While enjoying an evening drink with Narelle one night, she told us about a new creative retail project her and her team have just launched for LASSie. The whole idea of it made me giddy with excitement, and I'm even more excited to be able to share the details about it here in the (blog)house. So, that post will be up next.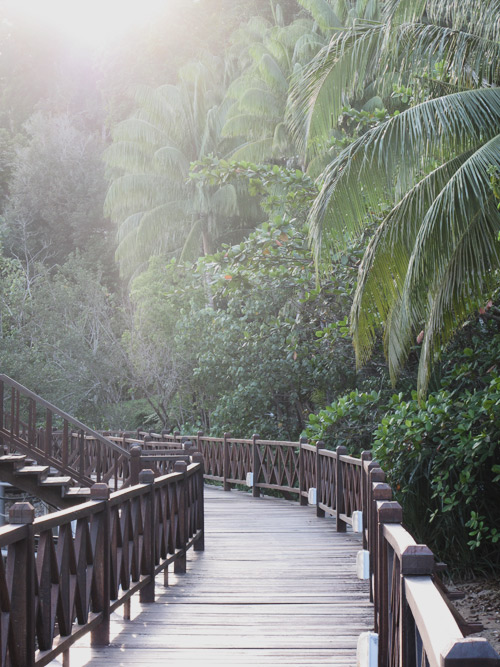 xx
PS also best kept secrets/not to be missed tips of things to see & do while staying on the island, if you get the urge to explore this beautiful place one day… go on a jungle tour with dev's adventure tours – loved this, and can't wait to go again. I also want to do the mangrove kayaking tour next time; dine at the pahn-thai restaurant at berjaya resort – it's built out over the ocean and on the night we went, there was a full moon and not a breath of wind – pure magic. The food was fabulous.
PPS and I wrote all that without one exclamation mark.