I am very excited to announce another rather exclusive event that will be held in Amsterdam this month in celebration of the worldwide release of Amsterdam: Made by Hand…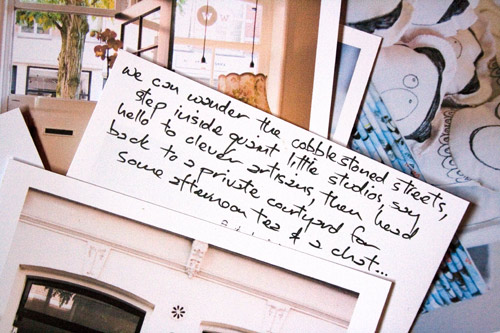 With many thanks to boekhandel van Rossum , I'll be taking 15 willing participants on one of my favourite wanders in the book on Saturday, June 19. yeah!! We will start at van Rossum bookstore, hop on the tram to de pijp and wander through the pretty backstreets to visit with some of the boutiques and studios featured in wander 10 (page 150). This is your chance to meet the artisans and shop owners directly through me, get a glimpse at what is on their worktables, buy little handmade, one-of-a-kind treasures (there will be many temptations!!) and be inspired. Along the way I'll take you into some of my other secret boutique stops (that are not in the book!).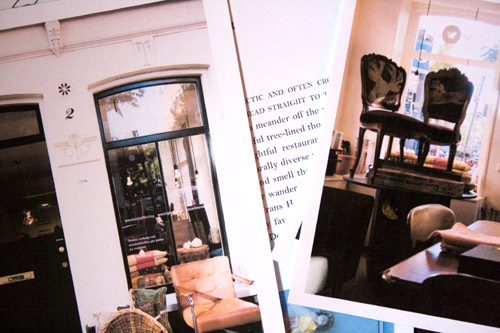 After that, we will head back to van Rossum bookstore and enjoy some afternooon tea out in the courtyard…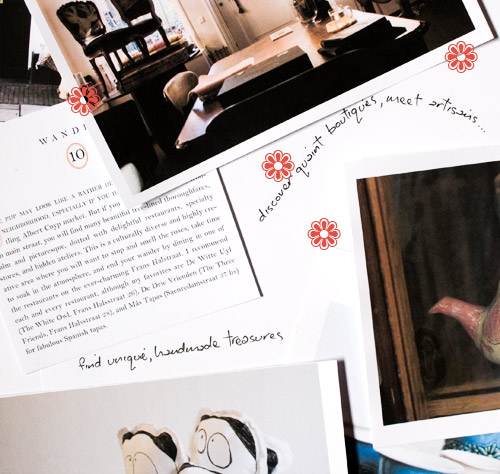 Excited? me too! If you would like to join this exclusive wander, please reserve your place by letting me know a.s.a.p by sending me an email as there are only a limited number of places left. We will rendez vous out the front of van Rossum at 2pm on Saturday, June 19 and I estimate the wander to be around 2 hours. For those who can't make the wander but would like to join us for afternoon tea, we can meet you back at van Rossum at around 4pm.
……………………………………………………………………………………………………………………

What? join me on an exclusive wander to visit some of the boutiques featured in Amsterdam: Made by Hand.
Where? meet me at van Rossum bookstore, Beethovenstraat 32 | 1077 JH Amsterdam | Tel.: 020-4707077
When? Saturday, June 19 at 2pm.
Cost? free! except you need to pay for your own tram ride.
Please note: this wander is only available for 15 people so to reserve your place you need to send me an email and I will send you a reply to confirm your reservation. This event is "first come first served" so be sure to reserve your place pronto.