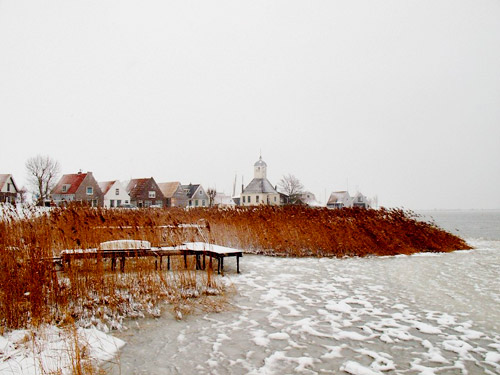 While I've been sunning it up down under, I have been missing out on what has most likely been the prettiest winter in Amsterdam for years. In the last couple of months it has unusually snowed in my new hometown countless times, leaving a nice thick blanket over the cobblestoned streets, parked bicycles, canals and houseboats, creating incredible picture-perfect scenes…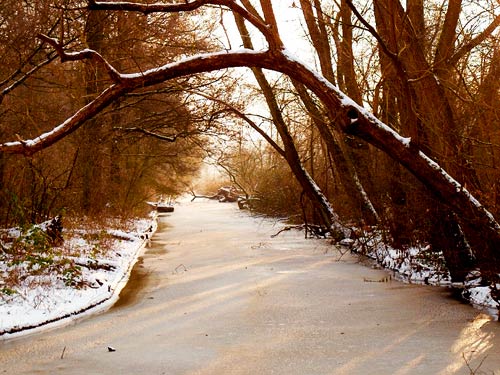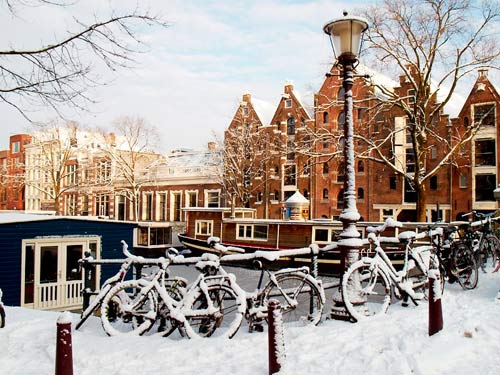 To say I'm envious of all who have witnessed these snowfalls is an understatement. I adore snow – always have and always will (I've survived a number of Quebec winters in my younger years and loved each and every freezing moment) – and to know that I have missed something so unique and spectacular is fairly heartbreaking. Of course I know that so much snow and slippery ice brings chaos to such a city but still, it's one of those natural phenomenons that continually manage to surprise and delight me. Unfortunately the snow has stopped falling and the Amsterdam that I will go back to in a week's time will most likely be the rainy, dark, and very cold one I've come to know so well.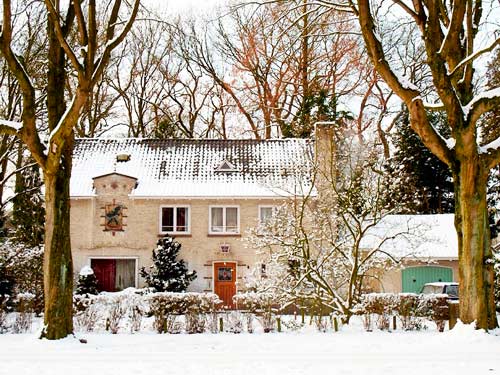 But the good news is that my dear friends have been taking the most beautiful photos of their outings when the snow appears and emailing them to me. Their photos make me smile every time so I thought I'd share some with you…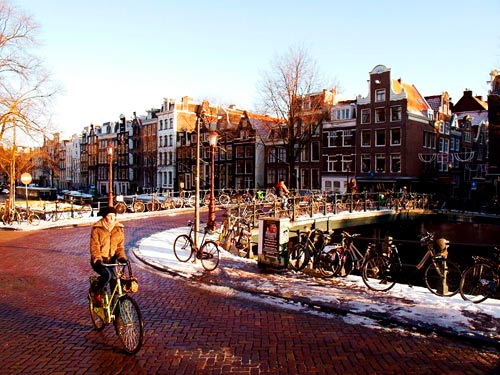 All these gorgeous images are courtesy of photographers Cath Conroy and Alan Jenson. Thank you so much Cath and Al! You are both super lucky to have had this experience, and your first ever winter in Amsterdam to boot.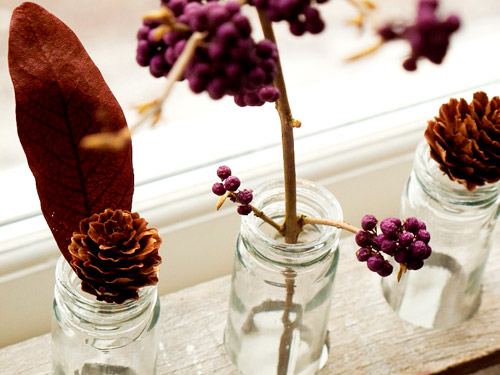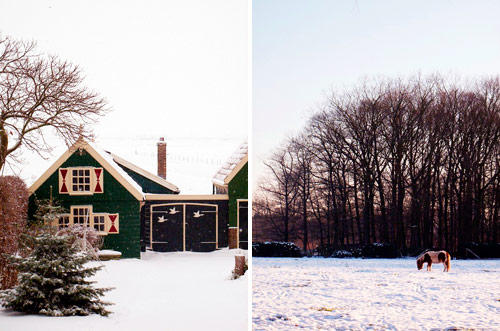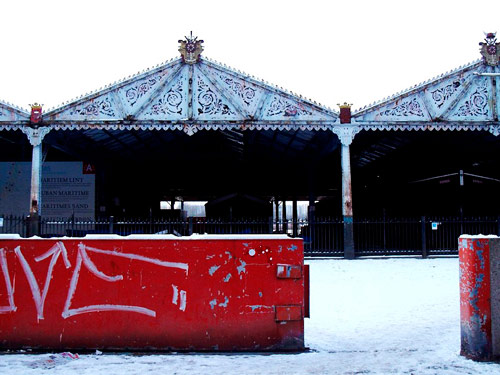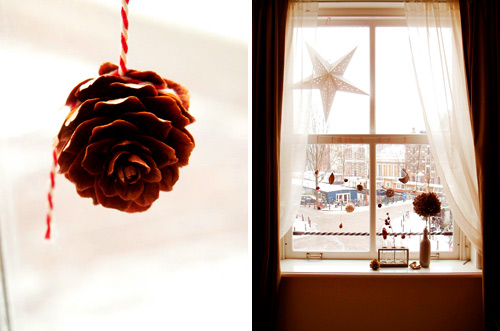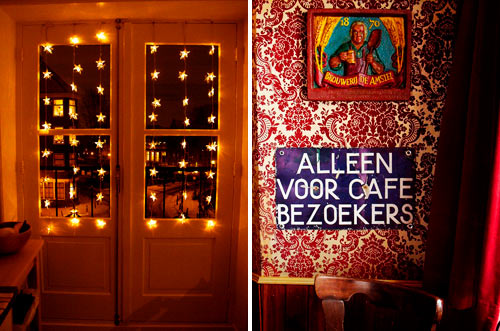 Stunning. Hope you've all enjoyed these images as much as I have. Cath and Al, I promise to pack a bit of sunshine in my suitcase for you.
xx