WordPress database error: [Table 'piatest.conversation' doesn't exist]
SHOW FULL COLUMNS FROM `conversation`
WordPress database error: [Table 'piatest.conversation' doesn't exist]
SHOW FULL COLUMNS FROM `conversation`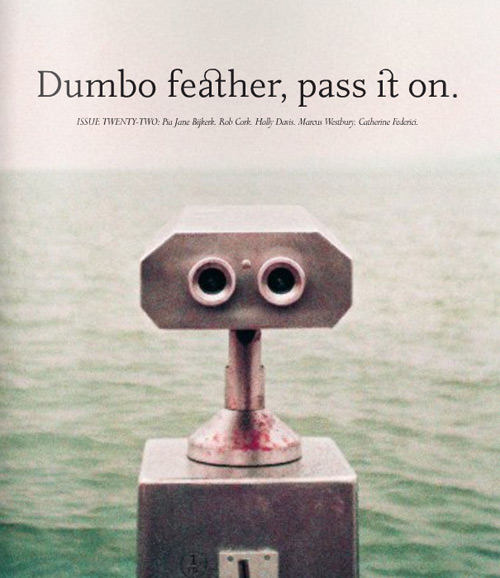 Early one morning in Amsterdam some months ago dumbo feather's editor Kate Bezar and I chatted via Skype. At the time I was frantically working on my Amsterdam book, but Kate made me feel totally relaxed and so I rambled on, answering her questions and telling all.
I've been wanting to share this news with you ever since the issue went on sale. Travel and catching up with friends and family have kept me busy here in oz but I shall not delay this any longer  – if you don't have a copy of the latest issue (no.22) of the ever-gorgeous mook (magazine/book) dumbo feather, then please, get your hands on one pronto.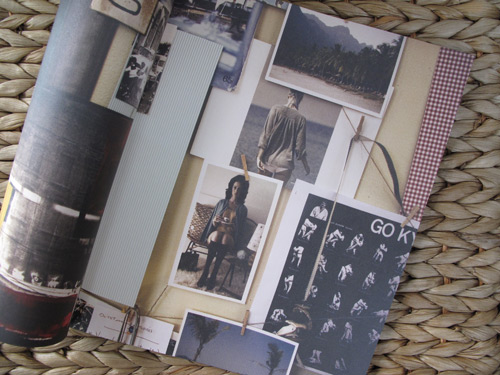 To read the interview in print is like looking at myself with a magnifying glass. As all the interviews are transcribed directly from conversation, it is rather revealing and I must say, I feel very exposed. But that is the beauty of the publication – it is so uniquely intimate and it is such an honour to be a part of it.
I was also thrilled to find Holly Davis in the issue, who I had the pleasure of meeting a few years ago. Over a delicious lunch at her home in Palm Beach, we chatted about lots of things, most particularly food. Holly's philosophy on the subject is wonderful, she is an incredible source of inspiration and to read more about her in this issue was pure delight.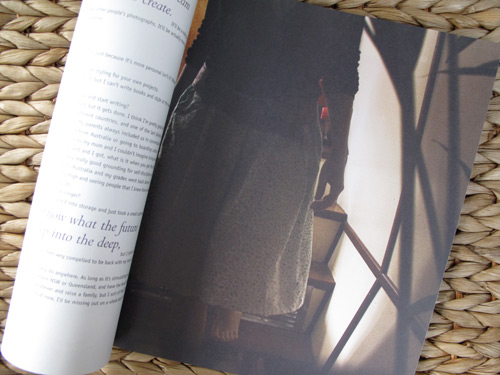 Okay I won't reveal a thing more! Except that if you have ever wanted full page printed images of my work, you will find them in this issue. And if you want a sneak peak, you can read a sample here. For those who live in Australia you can find the issue in selected newsagents and stores (click here to find your nearest stockist) and in America and Canada you can find copies at Barnes and Noble. If you live somewhere out of reach of these places  you can purchase a copy online right here (scroll down to issue 22, summer 2010).
Thank you Kate and the wonderful dumbo feather team.
……………………………………………………
I am busy gathering stories and photos of my whereabouts to share with you. See you here again very soon!