It's Friday afternoon. Time to escape for the weekend. But where? Follow me. I have JUST the place for us. It's tranquil. It's über stylish and filled with the most gorgeous vintage furniture. Like 1930's club chairs. And clawfoot baths. And chandeliers from France. There are open fireplaces. And a private garden. And yes, there are hand-painted wallpapers by Deborah Bowness. Welcome mes chers amis, to The White House in Daylesford, Australia…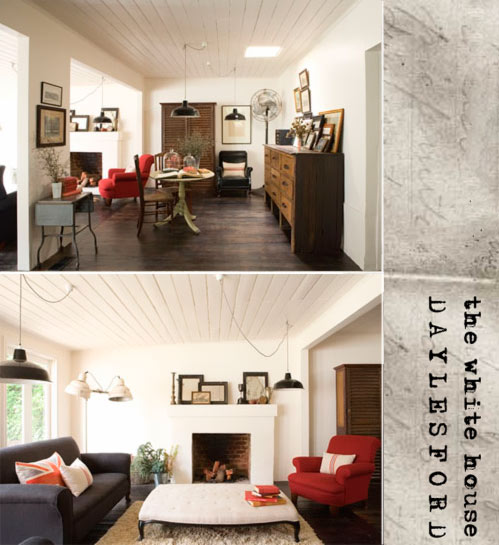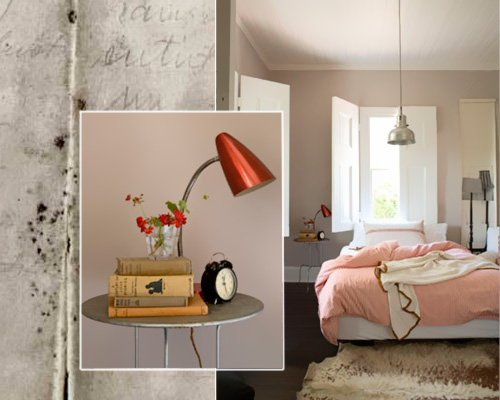 The White House is an 1850's brick miners cottage, newly reburbished with interiors and design by none other than our favourite vintage collector whom I featured just the other day – Ms. Lyn Gardener...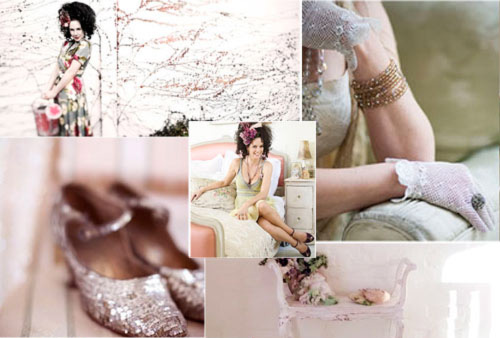 Lyn has filled the house with all her favorite vintage pieces. Every room in this house screams sophistication but is loose and natural, making you feel welcome and rested. Yes, I can see myself lounging about in here and never wanting to leave…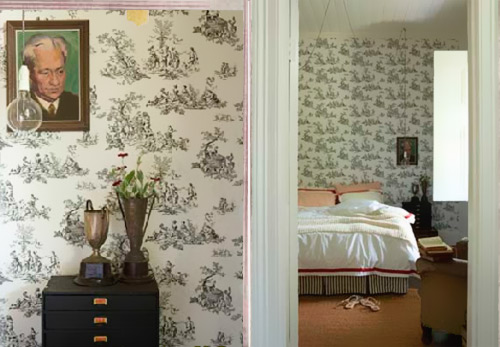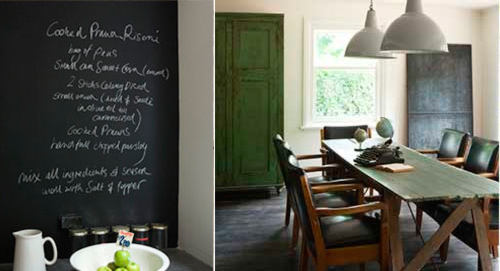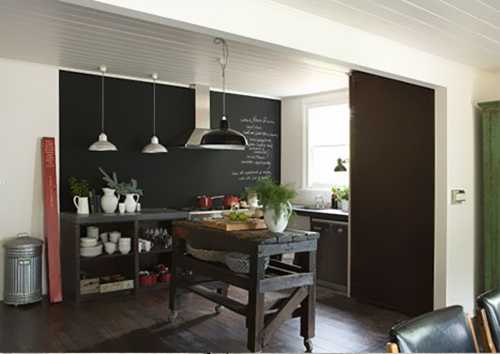 My knees are weak and I feel giddy. Are you feeling the same? and then, as if those visuals weren't enough, there is the garden studio…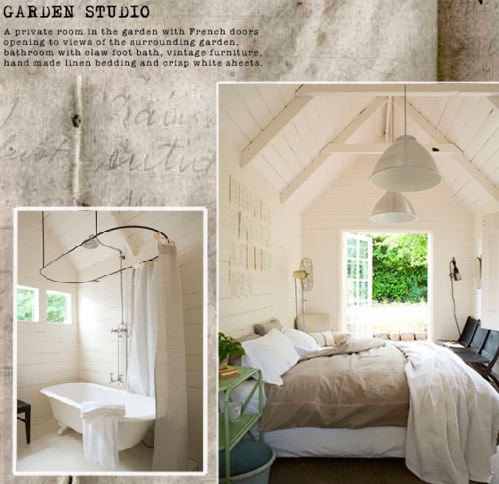 Lyn's White House is in walking distance from the convent gallery, sunday market, vincent street, botanical gardens and daylesford lake. and it's only a short drive to Hepburn Springs and Spa. For those of you who don't know this area, basically this means it's in the centre of heaven.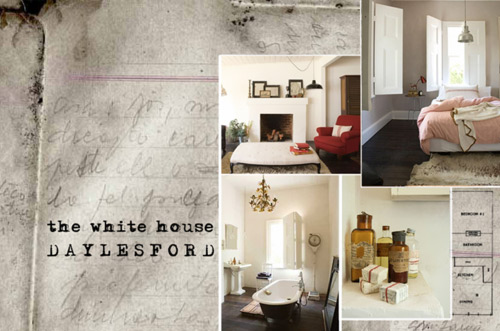 and. and? yes, AND! the best news of all is that Lyn created this incredible space just. for. you. and me! And, well, who else would like to join us on a glorious weekend retreat? It would make the perfect blogging girls weekend away.
…………………………………………………..
For more information, please click here. (It's a beautiful website so by sure to click away.)
Photographs courtesy of the talented Tim James.
Thank you Lyn for sharing your new project with me. I will certainly be visiting when I am back in Australia – so book me in sweet Lyn!! Hmm, at this rate it looks like I'll be taking a little road trip from Sydney to Daylesford, then Melbourne, and onto Rodney and Severine's Agrarian Kitchen in Tasmania. Wow, I can't wait for this!
xx
PS Happy Valentine's Day everyone! Have a wonderful day, whatever you get up to. I'll see you on Monday with some more visual treats. I'm thinking I should make time to go through my photos of my last trip to Sydney – my tan has faded but my memories have not. Shall we do that next week? Shall we see what I got up to in Sydney last month?
PPS I really don't know what to make for dinner tonight. Any suggestions?