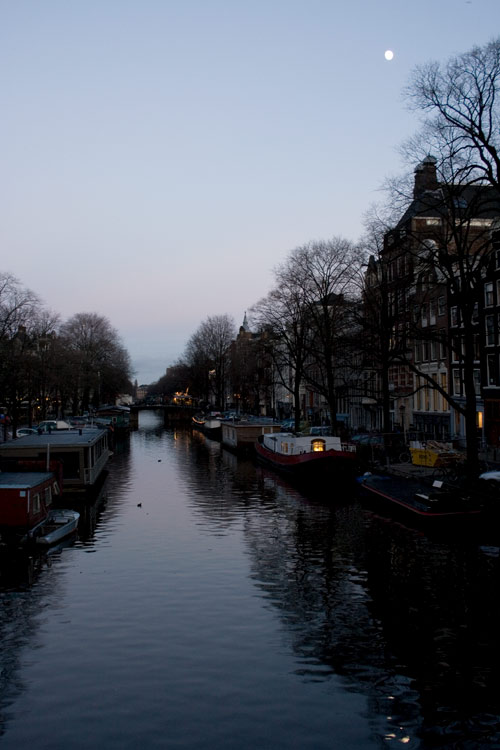 The title of this post is not a misprint… did you catch it? Yes, I said 'polaDROID' as opposed to 'polaROID'. And what is polaDROID? It is the COOLEST THING EVER!! The suspense of telling you about this little gadget has been killing me all week. I wanted to tell you straight away but decided to play with my amsterdam wandering photos in poladroid-style first to see how it works and to see if I like it enough to share it all with you. And the answer is YES I DO. Take a look at the above image I took with my canon digital camera on a wander along the prinsengracht, and then take a look at the one below…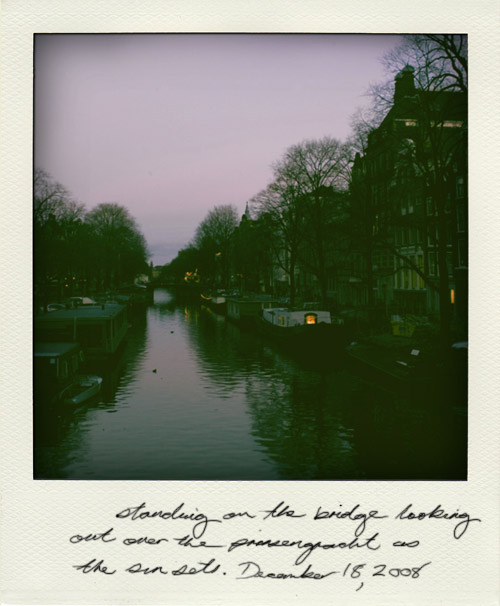 What do you think? I'm in love with it! I added the writing like a real polaroid. I do still like digital and original film of course! but I love having this option – I've been playing with it all week. And when you install this little machine it mimics the sound of a polaroid, and spits out your picture and you have to wait for it to develop – you can even shake it to speed up the developing process! It is so much fun.
SO how do you do it? Well thus far this FREE little piece of equipment is only available on macs (pc users will have to wait as apparently the man who invented this is currently working on a version for you too). Although it is free I do highly recommend you donate, even a dollar, as the guy deserves every penny! Anyway, you can download it here, just follow the instructions. and have fun! You will be poladroiding to your hearts content…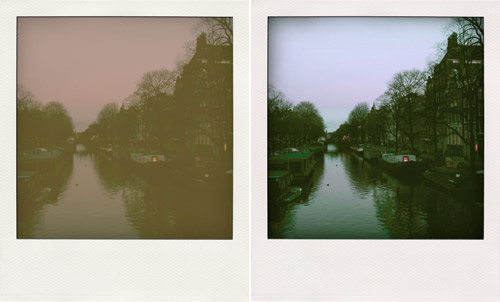 …another little bit of magic is that you can develop the photos at different stages so you can get different exposures. How cool is that? If you download it and use it let me know, I'd love to see your results.
………………………………………………
Next Up: our final amsterdam wander in the very dark of night. without the aid of poladroid this time. you will definately need your warm woolies for this wander!