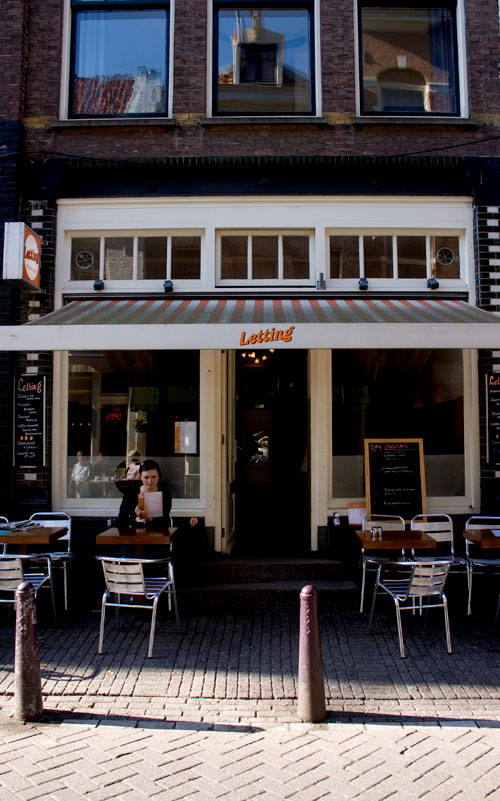 I love breakfast. It is one of my favourite meals of the day. My other favourite meals of the day are morning tea, lunch, afternoon tea, pre-dinner and dinner (and can dessert count as a seperate meal? In my case it often is). Lovely cafes and restaurants for the other meals of the day are not so difficult to find in Amsterdam. A decent breakfast however, is near impossible.
My English galpal Hayley and I share the same love of breakfast, and having been to Australia Hayley knows that we Aussies are spoilt with fabulous breakfast bars and know how to make a first meal of the day like no other (we concur that the North Americans also do a darn good job at it too). So we are on a mission to find the best (or simply above average) breakfast places around Amsterdam. After a year of heavy research, many breakfast dates and analysis, we've found one!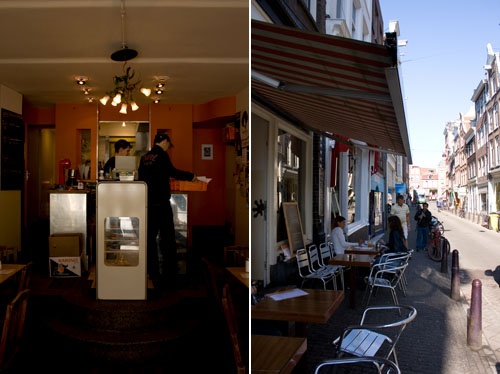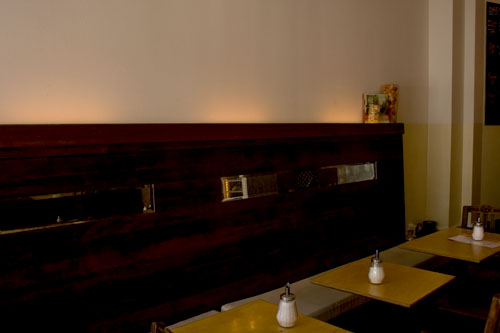 It's called Letting and is in the Jordaan (on the Prinsenstraat 3 – just off the Keizergracht). It's lovely – good friendly service (they didn't hesitate or look at me strange when I asked for milk and honey for my tea!), good food, and a great interior (so very important for the likes of us fussy interior lovers n'est-ce pas?). Although the breakfast menu is not vast, it is very decent. We had the American pancakes with bacon, smothered in delicious maple syrup.
I do have a rule that I have to go an eatery at least 3 times before I announce that it gets the 'enhance the everyday' tick of approval but I've stretched the rules a bit for this one because after a year of living in Amsterdam, this is all I've got for stand-out breakfast suggestions and I've only been once.
So when you are in Amsterdam, check out this place for breakfast and then go for a little wander around the area, it is postcard-perfect, every time of year. Enjoy!
xx
PS if you have Amsterdam breakfast place suggestions please leave a comment with the details and Hayley and I will be happy to try it out. But note: to count as breakfast you have to serve it from no later than 8am, and preferably all day, if not at least until mid afternoon, and it has to include more than a piece of bread with cheese on it.